Robert's Journal: Part 1.
My therapist told me to start writing in this journal.

Why did this all happen? My wife divorced me and my best friend died in a plane crash. At first being all alone wasn't so bad, I always had my guitar right by me. Then…well then I started to become more and more depressed.

I had never thought of it, but one day I had just had it. One of my guitar strings had broke and something in me had snapped. So I tried killing myself repeatedly. First, I had tried drowning myself but then I pussied out. Then, I put an m9 up to my head and pulled the trigger.

Click, click.

Fuck me. I am so pathetic that I couldn't even kill myself. But then, I realized that something wanted me to live. First I thought god had something in plan for me but then I got to thinking. "Fuck that." It was all luck. There was no god. If there was, why would all of this shit happen to me?
I needed help, so I got some. Everyone says it would be good for me but after sometime it was all a drag.

You know what? Fuck this. I don't need help.
Well theres two thing i would like to say
1.Very nicely wrote
2.YOU STOLE MY NAME

I don't miss.




Posts

: 156



(Note: Almost everything in this story is not how I think, just my character.)

Robert's Journal: Part 2.

Since I am on the brink of going insane, I will continue to write this for "fun."

Today, I looked on the news about this war. The war in the Middle East, some people say we could have prevented it but fuck them. All those "people" want to kill us. No one sees it! There in OUR country, attacking US! 9/11, the Fort Hood attack, the USS Cole and so much other shit. I think we should just and light up the place with a couple nukes. They should all just die NOW.

Also, almost of my friends have stopped talking to me because they think I am crazy now.

Fuck me.
Last edited by Masterofkills09 on 15th January 2010, 10:21 pm; edited 2 times in total
You crazy, Just kidding but good job in writing a good/interesting story without copy and pasting im proud.
Such short parts but has a
BIG
kick with every one of them. You sir, should continue!
The Great and Powerful





Posts

: 4232



I see what you did there. Anyways thanks and part 3 should be up in a hour or so.
Last edited by Masterofkills09 on 15th January 2010, 11:12 pm; edited 1 time in total
Good I await it ,peaks my interest.

Robert's Journal: Part 3.

HOLY SHIT! HOLY FUCKING SHIT!

I just turned on the fucking news and guess what those assholes did! Washington D.C. is…gone. A truck full of an unknown substance went into the heart of the city and FUCKING exploded! They said a reddish dust had covered the entire city in a couple of minutes. Winds carried the dust all across the east coast in a couple of hours.

As I look out my window on the 14th level of the Getalife building I saw many things. People in the streets, just…laying there motionless. What is happening to them? Then, as soon as some people try to help the poisoned, they just drop. The military here tried to help people evacuate but it was all for nothing. Sooner than later, they will just give up and try to get away from here.

After watching these horrific events I quickly realized what I had to do. I shut off my air conditioner and knocked on my only friend's door. There was no answer but the door opened slightly. I walked inside and looked around. "Hello? Is anyone in here?" Still no answer, I noticed a note on the refrigerator and it said "Dear Robert, if you are reading this, I am heading out to my mom's house in Alderney. She said there is a boat waiting for us. It should take us far, far away from us here. Be sure to be here by tomorrow afternoon. Things will get better man, don't worry about it."

All this was too much for me. What should I do? Go outside and risk my life or stay here and wait to see what happens? Anyways all of this is too much for me. I'm going to head out in the morning.

…I just can't believe what's happening.
Its Good child but needs more twists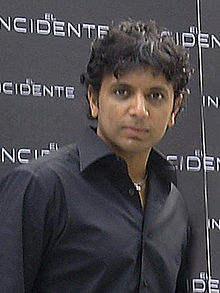 No twist yet Fatty. It needs to climb up to the CLIMAX
*giggles*
then the twist shall come, if ever
The Great and Powerful





Posts

: 4232




---
Permissions in this forum:
You
cannot
reply to topics in this forum