I just added the "Undeadxbox GTA4" Gamertag so i could play on GTA zombies tomorrow. The only problem is that that Gamertag hasn't signed in since March 6th. I wanna join a zombie match but i'm afraid that the profile won't log in and I won't be able to join the match.

And adding the other GT's isn't an option since their friends list is full.

Thanks in advance for your help.
I don't run fast.




Posts

: 2



I`m kinda new to the forum but I kinda know the rundown ( I think ) of whats going on at the moment

They will be making new accounts and/or deleting a few of the friends in UX 1, 2, 3, 4, 5`s friends list.
I take it you might live in the U.K or Europe?

If so you would need to be getting up in the morn around 2:25am ( It starts at 3:00am, but just to make sure ) to be playing one of their 10:00pm, zombie matches on GTA IV, as They live in America or somewhere out of the EU. I heard that Dead Ape accepts Friend requests at 2:30am and sends invites at 2:55am.

Well thats it
All you can do is sit tight and wait ( shouldnt be too long )

A time converter may come in handy: http://www.timezoneconverter.com/cgi-bin/tzc.tzc
When converting their time Remember that you set their time to EAST
Yep you pretty much got it Reymondo. The "undeadxbox" gamertags are just list holders, and are rarely online (not online for zombies). Every Saturday, they come on for a couple of mins to accept pending requests, delete some old inactive ppl, etc...
If your request is pending (and your gt matches your name on forums) it will be accepted tommorrow. Hope to see you then!!

____________________________________________________________________________________________________________

0-60 in under 3.2 seconds, nearly a 200 mph top speed... and 78 mpg? You are looking at Porsche's latest legend.
For the latest UX Events, be sure to check the events section: http://www.undead-xbox.com/f18-events
R.I.P. 9/27/12  - A potential legend, has become a tragic failed dream.
Master





Posts

: 4518



Yea the reasoning behind its absence online is that last week there was no zombie match, and so it signed on to accept friend requests 2 weeks ago. Your request will be accepted do not worry.
____________________________________________________________________________________________________________
"Podcast Zero"

Please listen to this podcast, regarding the new website/community that will be replacing UndeadXbox.
Master





Posts

: 6353



You should be worried about the thing that is behind the corner...
M3LA wrote:You should be worried about the thing that is behind the corner...
What game is that out of?
RC Reymondo 777 wrote:

M3LA wrote:You should be worried about the thing that is behind the corner...

What game is that out of?
Halo 3.Doesnt look like it,does it?Its a new map im making.Creepy...First pic of the map exclusively for Undead-Xbox!
I havent played the game but it Looks erie and spooky kinda
BTW Whats around the corner?
p.s I just got my xbox this christmas

ok first of all how old are you?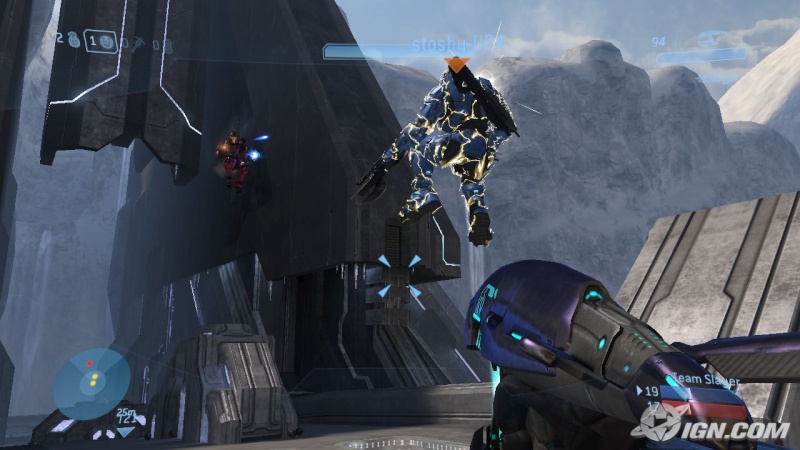 Still looks erie and spooky?Yeah,this is the same game.
Last edited by M3LA on 19th March 2010, 9:37 pm; edited 1 time in total
14
Both pics look asthough their both from 2 different games

Last edited by RC Reymondo 777 on 19th March 2010, 9:42 pm; edited 1 time in total
I sold my GTA IV for bad company 2.

---
Permissions in this forum:
You
cannot
reply to topics in this forum