Alright, so here's the deal. Today, I was driving and at one point, I need to take a left turn. The thing is, I forgot about that, and I was in the center lane. There's nobody approaching behind me, so I think that I can take the turn to get into the left lane from the position I'm at. An SUV is in front of me, and I bump bumpers with him while turning.

I'm pissed for one. This guy who puts up his "Noble old man" routine totally fucking shafts me. I'm not understating when I say this, I barely scratched the bumper of his $50,000 SUV. The damage was something that I fixed in Auto Shop every freakin' day a couple years ago, in 30 minutes or less, and I get a call from my insurance agent not too long ago saying that the damages are upwards of, get this.

ONE
FUCKING
THOUSAND
DOLLARS

My license plate holder of a bumper isn't even damaged, and it is literally the flimsiest thing to ever grace a vehicle, and I'm getting charged $1000?

Not only that, but Mr. Executive over here, (he was late to a meeting! Oh no!) said in his kindest voice ever "Oh, I'm not even going to make a claim on my insurance, we can just pay this under the table it's so minor" and that went out the freaking window in a second because I get an angry call from my parents a whole twenty minutes later yelling at me for getting into an accident, telling them he had made a claim on his insurance.

Does ANYONE know anything about how to fight this? It is my fault, I acknowledged that without hesitation, but I did nowhere near $1000 worth of damage. I'm completely of the mind this guy has the full intention to pay $50 to the body shop and go on a shopping spree for himself with the other $950+.

Of topic But I also was involved in a car crash today.
Zombie Killer of The Year





Posts

: 127



That sucks. I doubt there's much you can do about it, but you'd probably have better luck asking someone who knows this stuff. I'd spoken with someone before about this. Apparently, the car insurance business is one where you're literally guaranteed to make money, regardless of what happens.

You could try to locate him and stealth fix his bumper late in the night or something using your auto shop experience.
Meerkat Maniac




Posts

: 2505



Hmm, this might not be exactly putting you in a better situation, but what kind of SUV was it? You say 50k-ish, so i'm assuming it is an upper scale one.

What i'm getting at, is that maybe it could have been $1,000. Cars aren't like they used to be, and even a simple bumper has so many electrical sensors and other tech in it (like those found in upper-scale models) and can be very expensive to replace. If it was like an Audi Q7 or other high-end SUV, $1,000 is very believable. You say it was just scratch, but was it really? Even simple minor dents can run you into the hundreds (paint might not be cheap either). This is also why cars are declared "totaled" so easy these day, because if you hit someone with a $30,000 car (and mess up the front bumper, but not much more), chances are, it will cost more to repair than to just buy a new car. I mean, look at it this way: did the airbag go off? A modern one costs $800 right there to replace, and we aren't even at the bodywork yet.

Long story short, I don't think you can fight this, because, given that it is an up-scale vehicle, combined with today's modern technology, a "scratch" costing $1000 is believable.

It makes more sense if you break it down (assuming the impact damages the bumper sensors, and he is replacing the bumper): ~$550 for new bumper, ~$100 new paint, ~$50 taxes, ~$300 labor rates... and that's a grand.



EDIT: Did you get any pictures of the damage? Even if I wasn't right, it is hard to fight something there is no proof of.
____________________________________________________________________________________________________________

0-60 in under 3.2 seconds, nearly a 200 mph top speed... and 78 mpg? You are looking at Porsche's latest legend.
For the latest UX Events, be sure to check the events section: http://www.undead-xbox.com/f18-events
R.I.P. 9/27/12  - A potential legend, has become a tragic failed dream.
Master





Posts

: 4518



You don't have many options. You can get a lawyer but that'll cost you more than you save so there is no point.

Your best bet might be trying to talk to the guy and explaining that your a young adult low on cash and also a car mechanic and know that the damage is not that costly.
____________________________________________________________________________________________________________
"Podcast Zero"

Please listen to this podcast, regarding the new website/community that will be replacing UndeadXbox.
Master





Posts

: 6353



Appreciate the comments so far.
After talking to my insurance agent, $1000 was apparently "A gross overestimation" by the body shop. I have no exact numbers so far, but I'm of the mind that they were taking into account what you were talking about.
No airbag went off. Remember this was barely an impact. Acceleration from a few feet, five MPH at best, glancing blow.
$50,000 SUV is also an exaggeration on my part. It was a Toyota, I would guess probably about a $35,000 one, so pretty standard as far as SUVs go. It didn't have any of those stupid rear view cameras or anything, and I can't possibly think of what you would be sensing in a bumper (Why are cars so painfully superfluous these days?), and there's no way the body guy is even thinking about replacing a bumper because of this damage. He'd be doing far more work than needed, and I can only imagine he has far more important projects to be working on. At least that's how it always was in shop.
In any case, I'm still standing by my first assessment in that it was nowhere near a $1000 hit. While he was nothing of a car person, he seemed to be in agreement that just my deductible would cover the damage anyway. After talking with my insurance agent, I'm relatively confident it will turn out fine, as far as accidents go. It's my first in almost five years of driving, and even then it's a minor error.
And no, there's no pictures, it's not something I was really thinking of at the time nor do I carry a camera on me, but if it really came down to it I could always ask the body guy about it.
EDIT:
This isn't my vehicle, but the same make and model. Just to give you an idea, that bumper that doesn't even deserve the name isn't even damaged from the hit, and it's pretty much made out of paper thin metal. If that isn't damaged, you can imagine the 'damage' to his vehicle. It's just to give you an idea of where I'm coming from.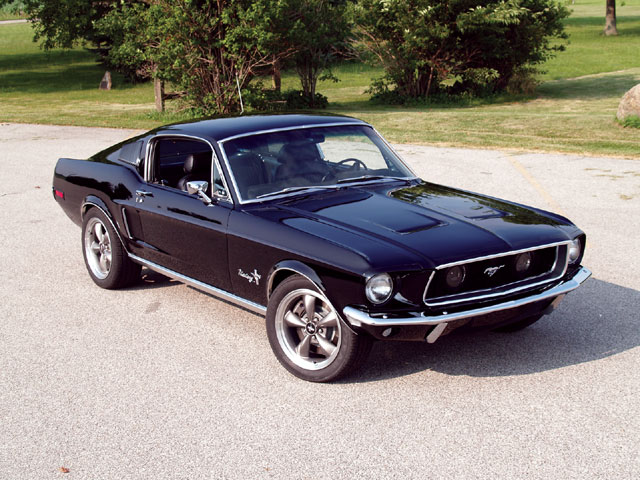 Double Edit:
I remember telling Steve I got into an accident today, and he asked me (well first if I was dead. He's so thoughtful!) if my car was totaled.
I don't know about you guys, but my vehicles are my pride and joy. I would probably cry if one of them was totaled.
All.
Week.
For probably the next couple of months.
Ah a Toyota; you did him a favor... (kidding... or am I?)

It is good that it was a gross overestimate. Still though when the numbers come in, I'd still expect in the hundreds. Labor rates play a big portion into it (even for minor work), and you better believe that if he made a claim, he is taking it to a premium repair shop and not some backroom "cheap & just get it looking okay" shop, so it will be higher (but what does he care, for him it's free). Insurance companies as Sleepy mentioned are always looking for a profit as well.

As for the bumper thing, I know this isn't a toyota, but here is an example (as for "what sensors are there?"): http://www.mercedesparkingsensors.co.uk/

Another good one is here:
http://www.mersag.com/cmer-4961.html

"Blind Spot Assist uses a radar sensor system to monitor the areas on both sides of your vehicle. It supports you from speeds of approximately 20 mph (30 km/h). A warning display in the exterior mirrors draws your attention to vehicles detected in the monitored area. If you then switch on the corresponding turn signal to change lane, you will also receive an optical and audible collision warning. Blind Spot Assist uses sensors in the rear bumper for monitoring purposes."



EDIT: @your edit - Well, cars back then were designed to take a hit with minimal damage. Modern cars have safety as a bigger priority (i.e. crumple zones of cars) and therefore design things, like a bumper, to crack or break even on slow impacts, just to absorb the energy from an impact better, at the convenience of the driver (but not the convenience of his wallet).
____________________________________________________________________________________________________________

0-60 in under 3.2 seconds, nearly a 200 mph top speed... and 78 mpg? You are looking at Porsche's latest legend.
For the latest UX Events, be sure to check the events section: http://www.undead-xbox.com/f18-events
R.I.P. 9/27/12  - A potential legend, has become a tragic failed dream.
Master





Posts

: 4518



My brother got hit in the rear bumper by a lady. she cracked the bumper and to replace the bumper in the 2005 Pontiac vibe was $1000 so i can understand why its expensive
Zombies dun like meh.




Posts

: 112



I did do him a favor.

Anyway, I was expecting at least a couple hundred dollars, which I would be fine with since auto mechanics charge $200 just for standing up, but when I heard $1000+ I basically lost my shit.

After looking at that, I don't think there are any retard-proof, made-for-women-drivers parking sensors or radar systems in his car (SERIOUSLY? HOW HARD IS IT TO LOOK?). I didn't see anything that looked like a panel or as if bolts went into it like on those models.

@Edit: While you are correct for the most part, with muscles cars such as mine, it's actually the worst of both worlds. They're not made out of decent gauged steel like say, an F-150 from the day or an International for instance. They're generally a unibody design, thin, thin metal, and still lack anything that resembles a safety feature short of seat belts and brake lights, all in the interest of keeping the weight down.

I still personally think cars should be made out of steel, but hey, that's just me. Rather be able to fix my car than buy a new one.


Similar topics
---
Permissions in this forum:
You
cannot
reply to topics in this forum